Buying real estate and property can be the best decision you ever made and it can also be your worst mistake.
interviews
Is real estate a smart investment in 2017?   Are there new problems brewing?  Interest rates have been at record lows recently. The low interest rates have stimulated new home buyers to invest in property.  Will real estate still be a good investment if interests rates rise during the next several years?
Real estate is an investment just like owning stocks and bonds
Certainly, many of us have been disappointed over the last decade with property purchases that just never blossomed as we expected.   In fact, millions of people lost money.  They were talked into bad mortgages and led to believe they could afford houses that in reality were way too expensive for their income.   The results were devastating for some and they ended upside down.  As a transplanted New Yorker who resides in Florida, I have seen our local market react like a roller coaster.  Who expected the severe downturn that occured in 2007/8?   I fell into the trap along with millions of other people. There is one lesson that I've learned the hard way; it's to do your homework and find an expert in the field or any field you intend to invest in before you make any radical decisions.  I'm not an expert and that is why I've invited Stuart Vener to NSI Radio to shed some light when investing in property.
Owning real estate was the American dream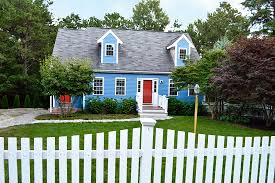 Remember when it was the American dream to have a house with a white picket fence?  My husband and I worked hard to get our first house outside of New York City in the suburbs.  We raised our family in that first house and remained living there for 27 years.   When the market was on an upswing in the late 90's, we sold our first house for four and one-half times what we paid for it.  How great was that?  Things were good for us, and while on vacation in Cancun, we bought a Timeshare.  We loved owning property.  We moved on and built our fantasy home in another area of suburban New York.  After three years the real estate market was exploding. We sold that house for a big profit once again.  When you are on the way up, it is exciting.
Real estate purchases can be tricky
What you don't know can hurt you.  We moved to Florida in 2003 and bought another beautiful home.  It was just about totally paid off.  At that point, we made the biggest mistake of our lives.  We forgot the rule that nothing lasts forever.  We invested in five other properties during 2005.  Yes, you guessed it.  We watched in horror as the real estate bubble burst.  Ultimately,we were upside down and in serious trouble.
A word of advice about real estate
We walked right into a trap.  After all, real estate had been our best investment. We believed that buying properties, and renting them out would cover the mortgage payments and also yield a small profit.  We never saw it coming, and did not consider the "what if?" Everyone knows what happened next and millions of people who made the same errors in judgment that we had made suffered the repercussions. When it comes to investing in property find the most experienced advisor in your area before you do anything you may regret.  Even the purchase of the Timeshare was an error in judgment. Yikes, our eyes were open; however, we did not see the hidden pitfalls.
Today on Never Say Impossible Radio we are going to enlighten you.  Do not do anything before you listen to Stuart Vener, Real Estates Advisor and Consultant.  He is visiting with some great advice and serious warnings about timeshare.
Stuart Vener was a pioneer in the "Second-Chance" property program when he founded Pacific Properties in the 1990's and Wilshire Holding Group that has assisted thousands of satisfied clients 'walk away' from upside down, negative equity, properties.
For 16 years, Stuart Vener owned one of the largest mortgage companies in Los Angeles County. His real estate ventures date back to the 1960s. He developed a shopping and family entertainment center in the Orange County vicinity that often drew larger crowds than Disneyland.
He was real estate advisor and consultant to Noah Dietrich, the partner of Howard Hughes, and was personally involved in the acquisition, development and disposition of over 1,400 homes.
Mr. Vener held a real estate broker's license in California and Nevada and was a financial consultant to Morris Shenker, CEO of the Dunes Hotel in Las Vegas. He arranged casino financing in Las Vegas and New Jersey utilizing offshore investment sources.
Stuart Vener is one of America's most knowledgeable real estate investors/consultants. He provides expert information as a guest on radio shows throughout the Country, and regularly appears on Fox News.
Former President and CEO of the Richmond Corporation and Former Director and CFO of Transcontinental Development Corp., Mr. Vener is a paid consultant available to many Fortune 500 Companies.
Stuart Vener is a Director of Community Housing and Development Corp., a charity that has been helping homeowners for many years. He was responsible for providing over $100,000,000.00 in down payment gifts for homebuyers between 1998 and 2008.
 Phone number for Mr Vener's business is 877-255-1074.